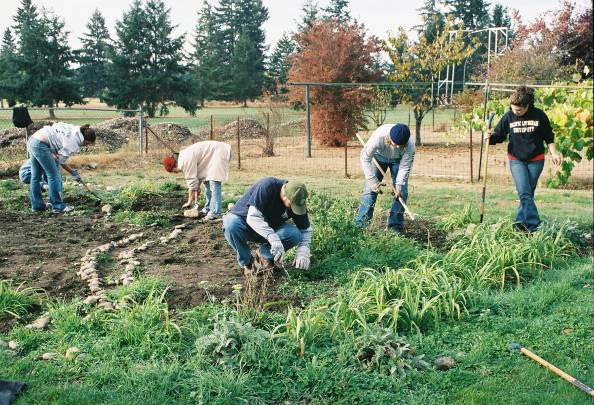 Did you know that the NEPTL also offers group loans for community group work projects? In November, we loaned several wheelbarrows and other gardening tools – approximately 60 tools in total – to be used by volunteers during the Sabin Community Orchard Fall Planting Day on November 13. About 30 people showed up to plant fruit trees and bushes and create swales in the orchard. In the process, work party participants learned about perennial food plants and permaculture from permaculture designer/teacher Connie Van Dyke.
The work party was organized by the Sabin Neighborhood Association and the Portland Fruit Tree Project. The Sabin Community Orchard is located on NE Mason Street, between 18th and 19th Avenues.
Read more about our group tool lending program and learn how to request tools for a work party on our website.