Did you know that the tool library operates with no paid staff and is a 100% volunteer-driven effort? We are currently looking for more wonderful people to help out.
Volunteers are needed to cover shifts on Saturdays 9-2 and Tuesdays and Wednesdays 5:30pm-7:30pm.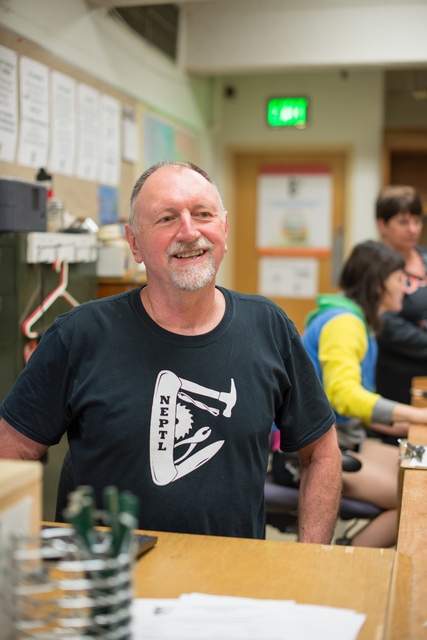 Shifts are about 2-3 hours long – and there is always another volunteer to help make the time fly by quickly.  Many of our volunteers sign up for one shift a month, which helps share the work and keep the tool library open.
You do not need any prior knowledge about tools, only a willingness to help out.  Who knows, you may just learn a few things about home repair yourself!  It is also a great way to meet your NE neighbors and connect with the community. Volunteers must be at least 16 years old to volunteer.
Check out our Online Calendar for available shift openings and email volunteer(at)neptl(dot)org if you would like to sign up for a shift!
You can not edit the calendar yourself, so please email to sign up for a shift. Thank you!!